The R&R Solution Team
Recruitment, Retention, and Leadership
Our team of professionals works to grow your organization from the inside-out!
People make the difference in all organizations, regardless of size, product type or otherwise. Our consultants have been business owners, executives, managers, and entrepreneurs. We know first hand about what it takes to be a successful employer and our mission is to support our clients in becoming the 'employer of choice'.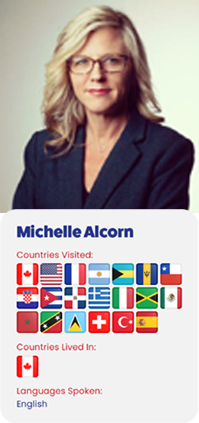 The Leader: Michelle Alcorn
Founder
Michelle Alcorn is an award-winning business strategist, coach, best selling
author, chef and connector. She became the proud Founder of R&R
Solution over 10 years ago and President & CEO of Atlantic Canada
Language Academy in Lunenburg Nova Scotia in 2020.
A strong advocate for our local community, she serves as Past President of
the Albert County Chamber of Commerce, and sits on the Education and
Training Committee for the Moncton North East Construction Association,.
A believer in the power of food to connect and transcend barriers, Michelle
produces and hosts "Atlantic Canada Cooks", a weekly online cooking club
offering promotion to local producers and proudly connecting people from
all over the world with opportunities in Atlantic Canada and globally.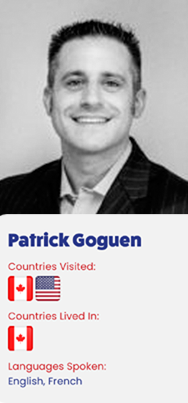 The Driver: Patrick Goguen
Director of Client Relations
Patrick Goguen's professional experience spans over 20 years in Business
Operations, Human Resources, Business Development, Project
Management and Economic Development. He is a trusted advisor and
business confidant, known for building relationships founded in respect,
trust and integrity.
Through Patrick's relentless drive to contribute to the success of
businesses in Atlantic Canada and his dedication to guiding people on their
professional journey, he has supported over 600 business owners and
aspiring entrepreneurs in the assessment and development of their
business concepts, business plans and established strategies to attract,
engage and retain the right people to get the best work done.
In the community, he is President of the Board of Directors of Crossroads
for Women Inc. and is actively involved with Scouts Canada.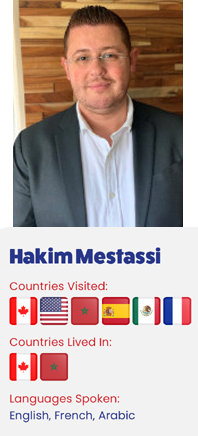 The Global Integrator: Hakim Mestassi
Director, International Recruitment
Hakim Mestassi is a skilled consultant in assisting newcomers and
refugees with their economic integration in the region. Throughout his
career, he managed several programs such as the Youth Employability,
Microloans for Newcomers, Cross-Cultural Training for employers in the
region, Volunteering and many more.
Hakim is a trusted advisor to employers in terms of recruitment and
retention, he is also known for his dedication to customer satisfaction. He is
experienced in Business Operation and Development and with intensive
knowledge in Business Management, he was successfully able to connect
about 100 Newcomers with over 300 employers in the Greater Moncton
Region.