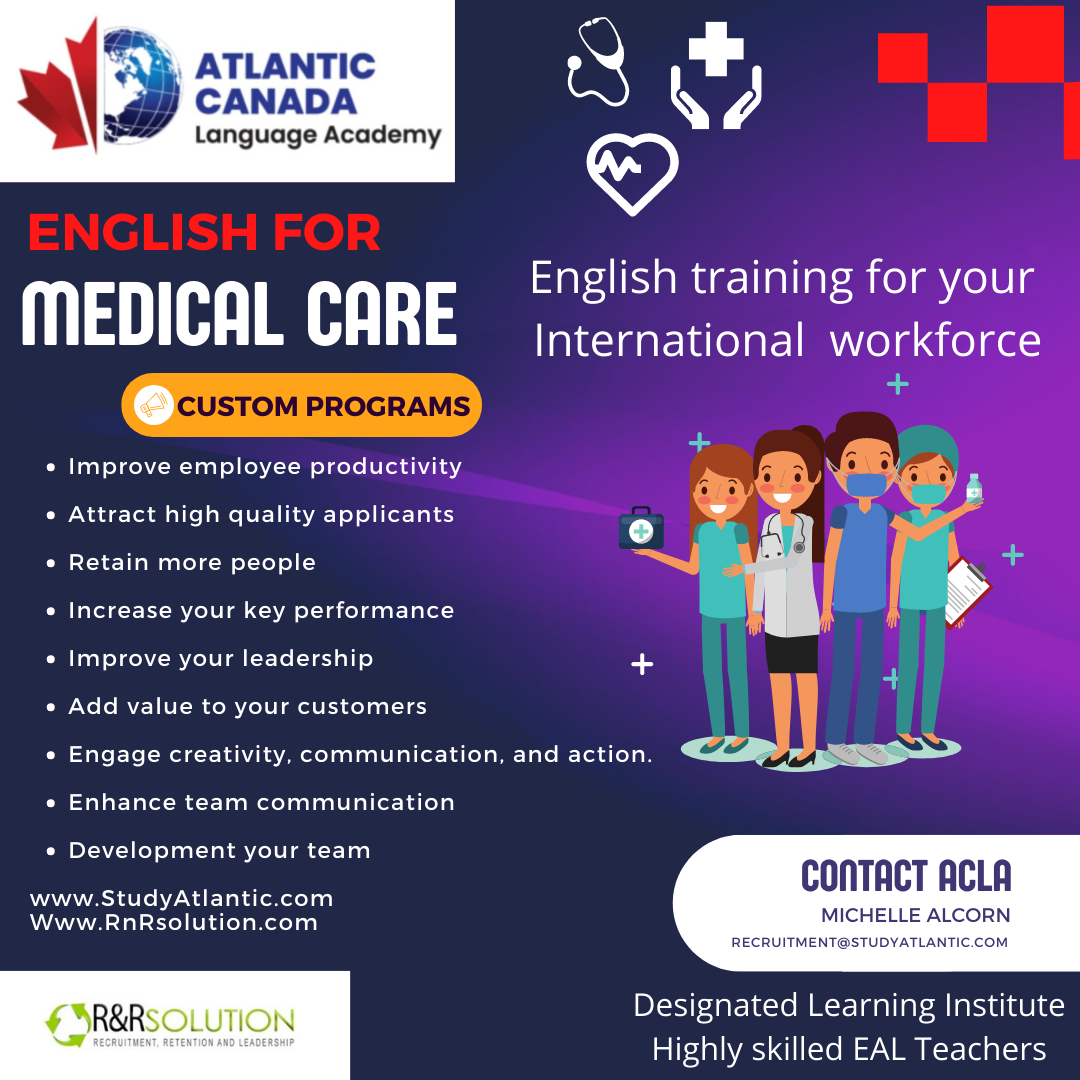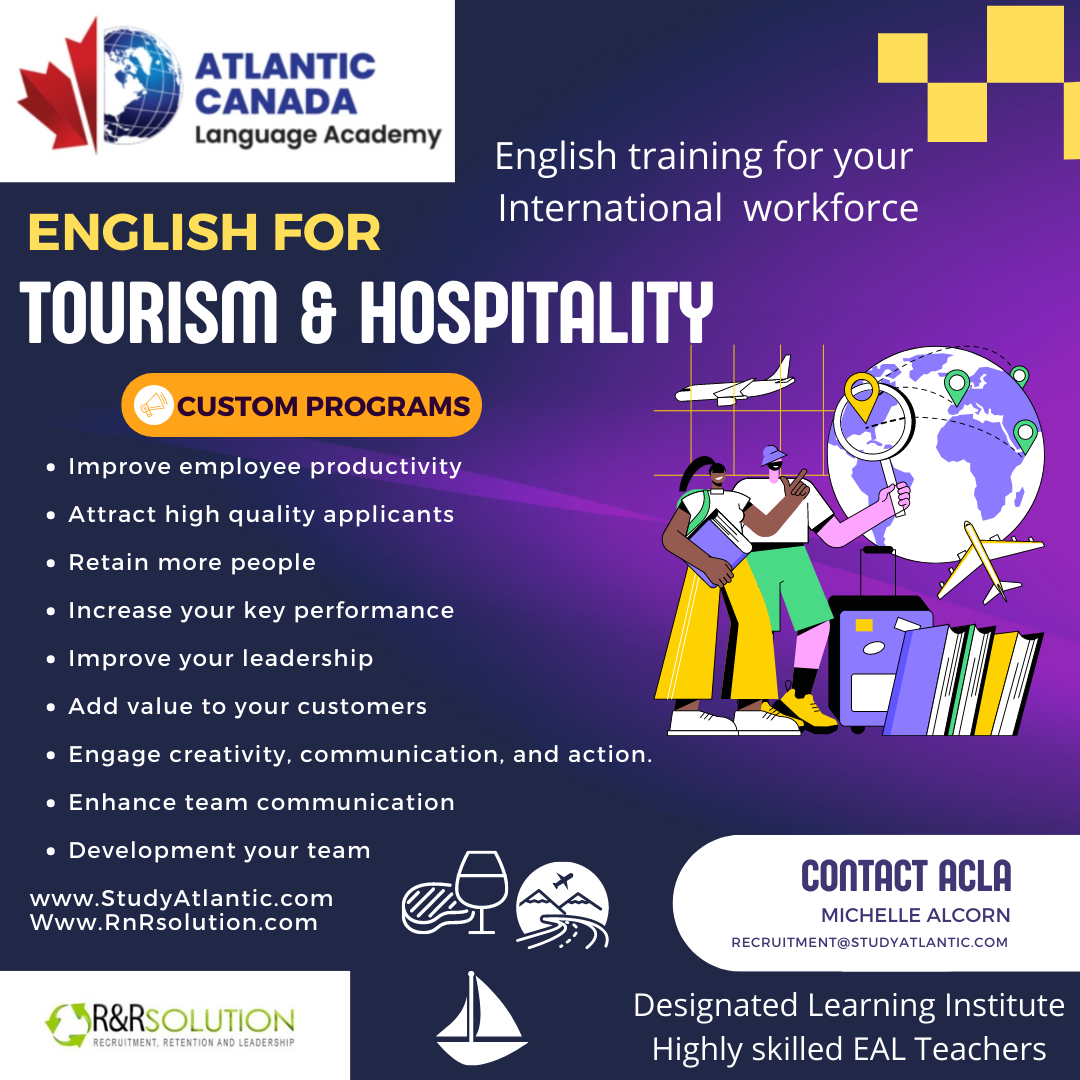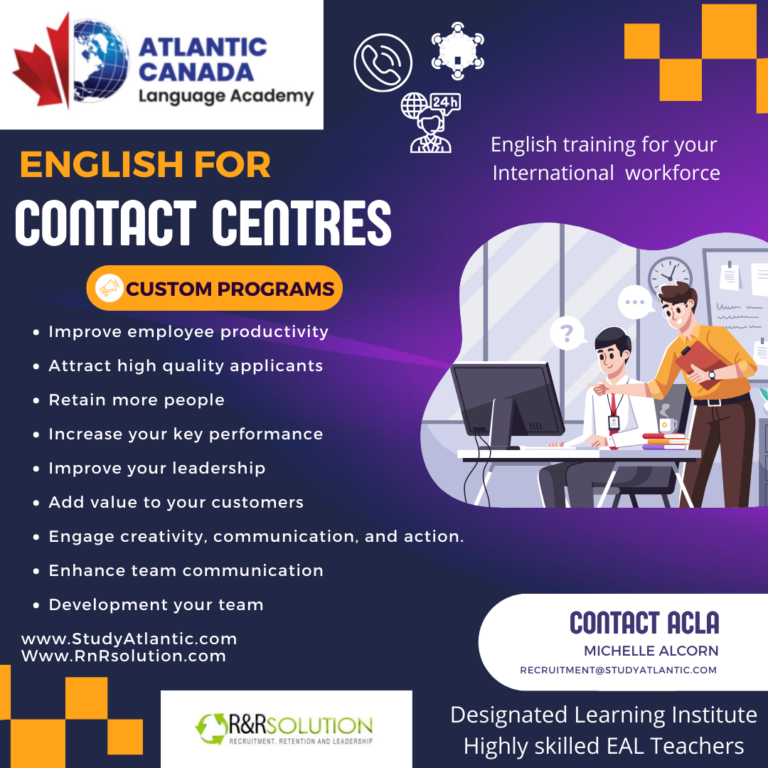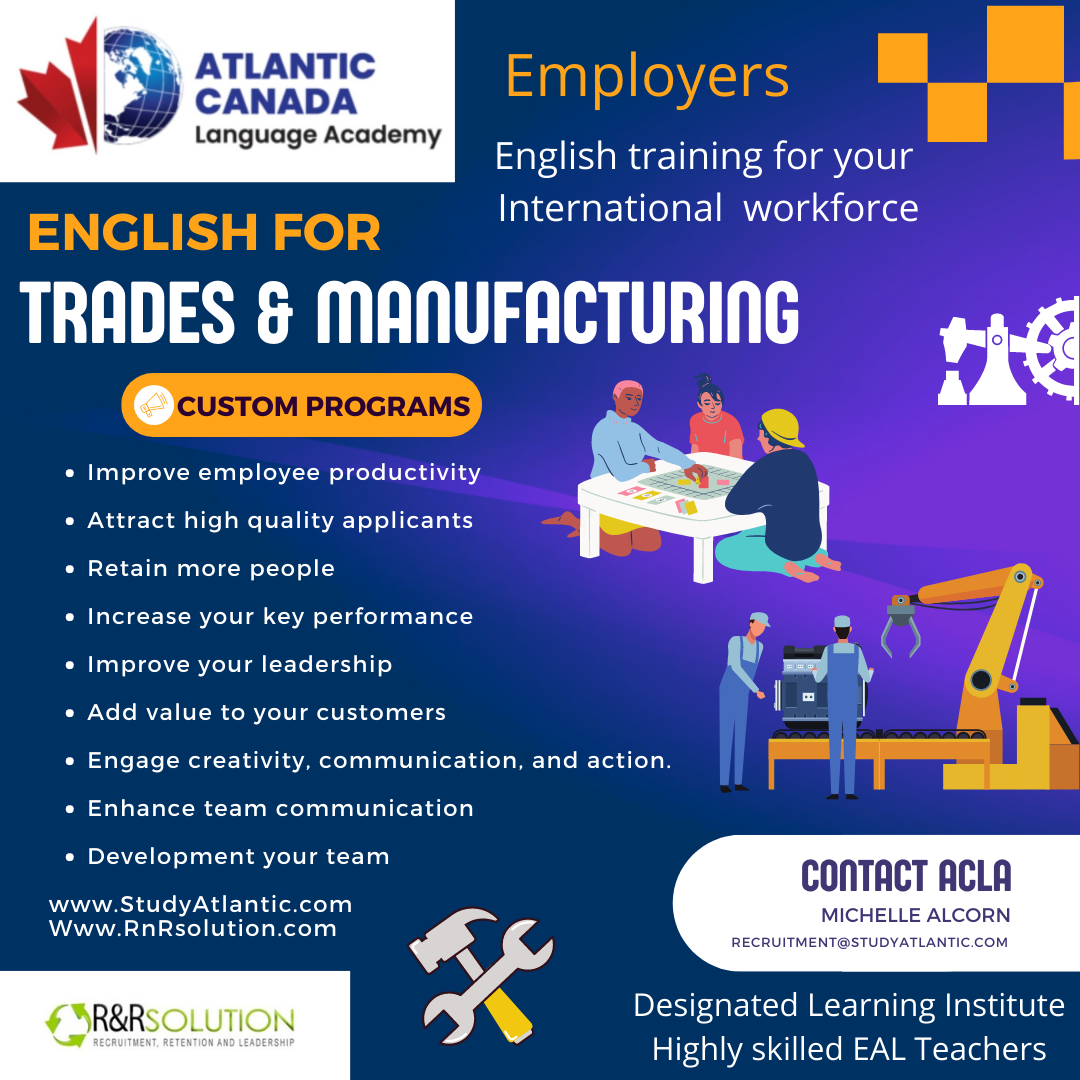 If you're looking to enter the workplace:
English for the Workplace
If you're an employer or manager with a multicultural team:
Communication for Multilingual Workforce
Learn online with Atlantic Canada Teachers
Specialty classes for these sectors
What will you gain by hiring a trained International Workforce?
Improve your client experience
Improve your recruitment
Improve your employee retention
Improve your leadership
Increase your customer base
Individuals
Grow your sales
Get promoted
Improve communication
Connect with more customers
Outcomes for Participants – English for specific purposes programs
              Business, Finance & IT
              Trades & Manufacturing
              Tourism & Hospitality
              Medical care
Who? For people with experience and training in your field or industry from outside of Canada that require the support needed to understand the Atlantic Canadian job market. Target for people that need to improve their occupation-specific communication skills in order to advance your career or enter the job market in Canada.  ACLA requires students to have an English language proficiency of a minimum of 5 in the Canadian Language Benchmarks (CLB) or B1 in the Common European Framework of Reference (CEFR) is required.
Participants will develop the language and communication skills needed to:
Apply for careers: Present their skills and background effectively to connect in a Canadian workplace.
Identify gaps: Recognise workplace culture difference in their occupation and sector.
Develop relationships:  Communicate effectively with their colleagues, clients, and managers – understanding industry career options
Industry Language: Develop a vocabulary with understanding of sector expectations and standards
Service Delivery: Learn Industry standards and expectations  
Skills Development: Understand and apply soft skills in professional communication.
Communication: Writing and research skills required for industry needs
Mentorship: You will have the opportunity to establish unique supportive relationships
Instructors: General English taught by highly dedicated ESL teachers from Atlantic Canada Language Academy, our Industry lead courses are led by successful industry specialists following a guided curriculum. Your learning experience will be lead by instructors dedicated to your success in industries they have achieved the results you desire. Our team is focused on your future and staying in careers and communities in Atlantic Canada.