We work with you to ATTRACT, RECRUIT and RETAIN Employees & Customers.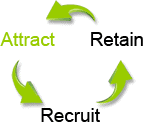 Attract
Identify and communicate what is great about your company.

Align mission, vision, and values from inside-out

Build creative relationships in your community which are mutually beneficial

Identify unique organizational benefits using SWOT analysis (Strengths, Weaknesses, Opportunities, Threats)
Establish process for ease of approach for talent and communication follow through
Create custom attraction packages as needed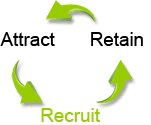 Recruit
Fill immediate needs in hiring talented people, looking for the career you have to offer.
Establish strategies, using proven traditional and non-traditional methods
Establish an easy-to-use system for pre-screening and screening of applicants unique to the organization and/or industry
Train hiring managers or key stakeholder on interview techniques & strategies
Train hiring managers or key stakeholders on contract negotiations
Establish streamlined onboarding process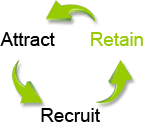 Retain
Extract and effectively communicate compensation and benefits
Work with key management on system for performance management and communications, as well as key leadership techniques
Establish a streamlined process for employee integration, or orientation, succession and exit
Streamline and/or make recommendations on effective training, environment, and work-life balance solutions
Integrate our 9-part retention matrix with future attract and recruit strategies
"The most common reason anyone fails in a role regardless of their industry is that they should never have been hired for the job to begin with." –

Michelle Alcorn
Recruiting/Workforce Planning
R&R Solution is dedicated to assisting employers in finding great employees and assisting them in making the best hiring decisions. We offer full recruitment services for employers. Our team will work with the Owner, CEO, HR department or any hiring manager on your team to find you the best candidates for selection. We know first hand the benefits of a great hire and the pain of a poor hiring decision.
Wages are the single biggest controllable cost a company has. Hire smart!
Our recruiters have over 20 years of proven experience in recruitment and selection. We have been employers and we have worked in large recruitment firm's completing in projects throughout North America from CEO to Administration to Sales. We ensure all candidates are treated with respect and ensure we represent your company in a consistent professional manner.
Benefits to using R&R Solution for your recruitment
Ensure an unbiased selection is made
Position will be filled in a reasonable time frame saving time and money
All candidates will be treated professionally, be kept confidential
Lower the risk of turnover of the position
Continued growth and stability for company
Your company can remain focused on day to day business while we find you the right candidate
Service excellence will be delivered to each candidate
We have proven success in assisting companies in most industries: Retail, IT, Legal, Manufacturing, Sales & Marketing, Hospitality, Service, Logistics, Non-Profit, Contact Centres, Medical, Optical, Engineering, Construction, Insurance, Banking & Finance and more.
We also offer Coaching, Training, and Development
Coaching
We view coaching as a collaborative process, in which people have clearly defined roles: the coach is responsible for keeping the conversation focused on a clearly defined goal, facilitating the other person's thinking, keeping track of progress and delivering constructive feedback; the individual being coached is responsible for generating ideas and options, taking action to achieve the goal, and reporting progress.
Who is coaching for?
Any individual seeking guidance and support to achieve their personal, career, business and/or financial goals. Some people are currently in a leadership role within an organization or company, entrepreneurs, business leaders, managers and other individuals who are directly responsible for leading a team of people or organizational activities.
Coaching Outcomes
Individuals that complete coaching sessions will be better positioned to:
Reach the goals they have established for themselves and their teams.
Create a plan to achieve what you want.
Deal with daily responsibilities of being in their role.
Communicate more effectively and confidently with their team.
Adapt their style of leadership to coaching.
Recognize symptoms, problems, and causes of organizational ineffectiveness.
Identify what is required to manage an individual's progress against established goals.
Learn strategies and ideas to increase overall productivity
Receive open, direct, honest feedback that is objective and constructive
Have a greater sense of accountability to focus on results.
If you are ready to make key changes in how you live and work, please email us today to schedule a complimentary coaching consultation; 30 minutes where we review what you are looking for and how we can help.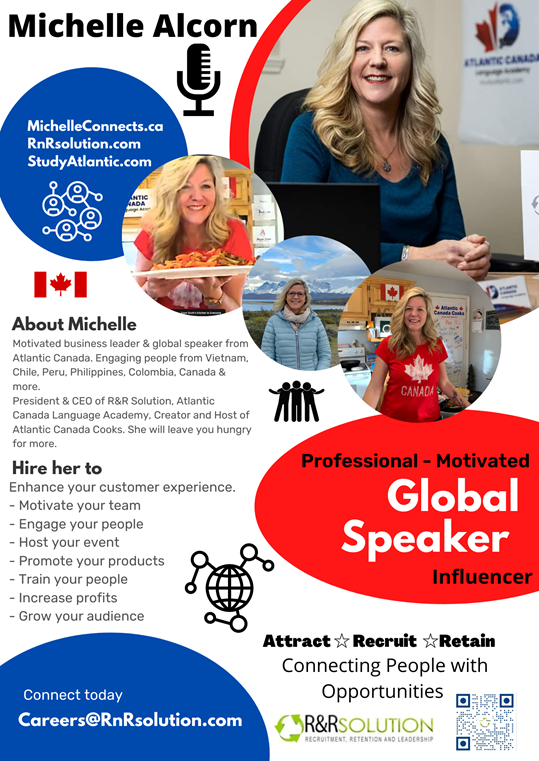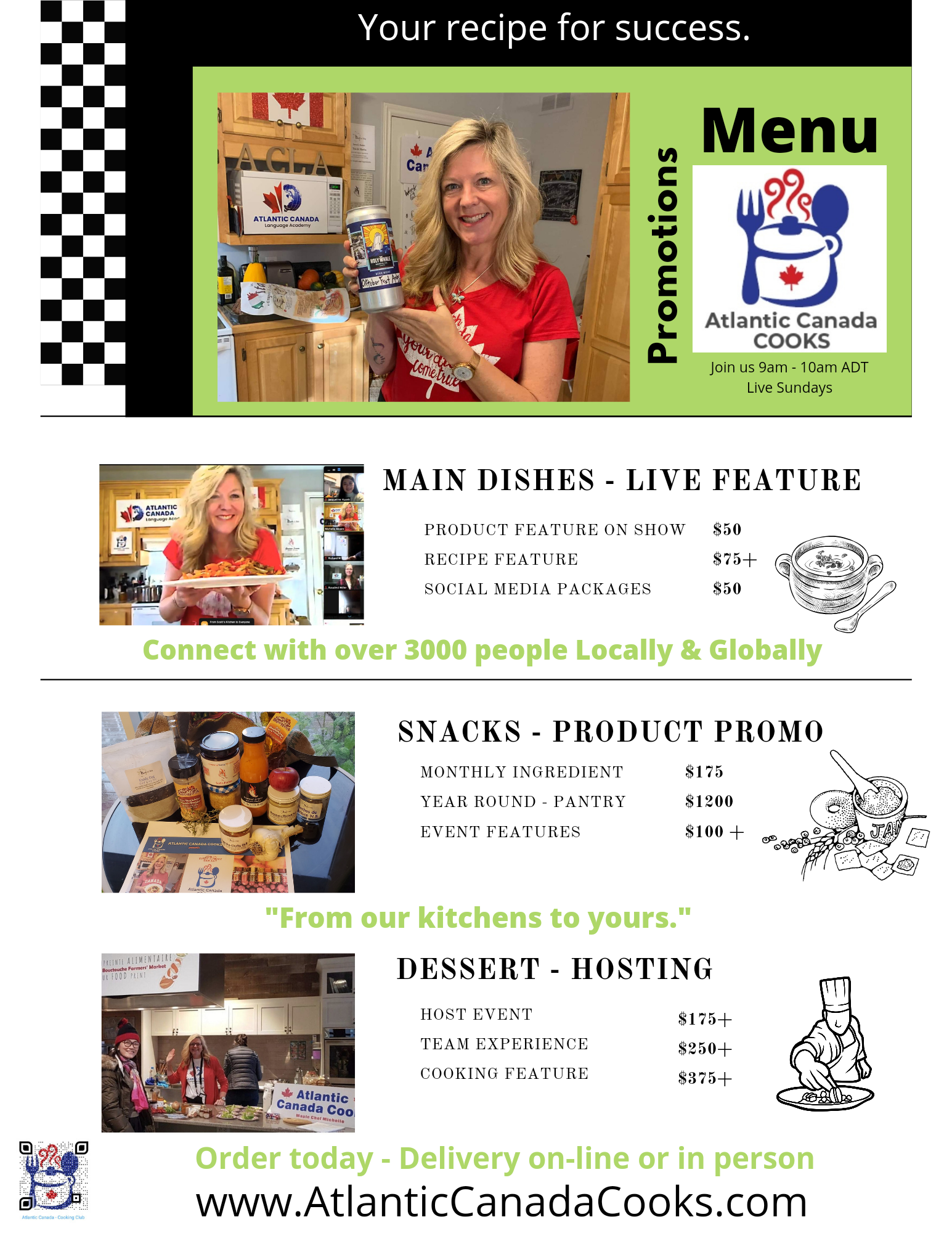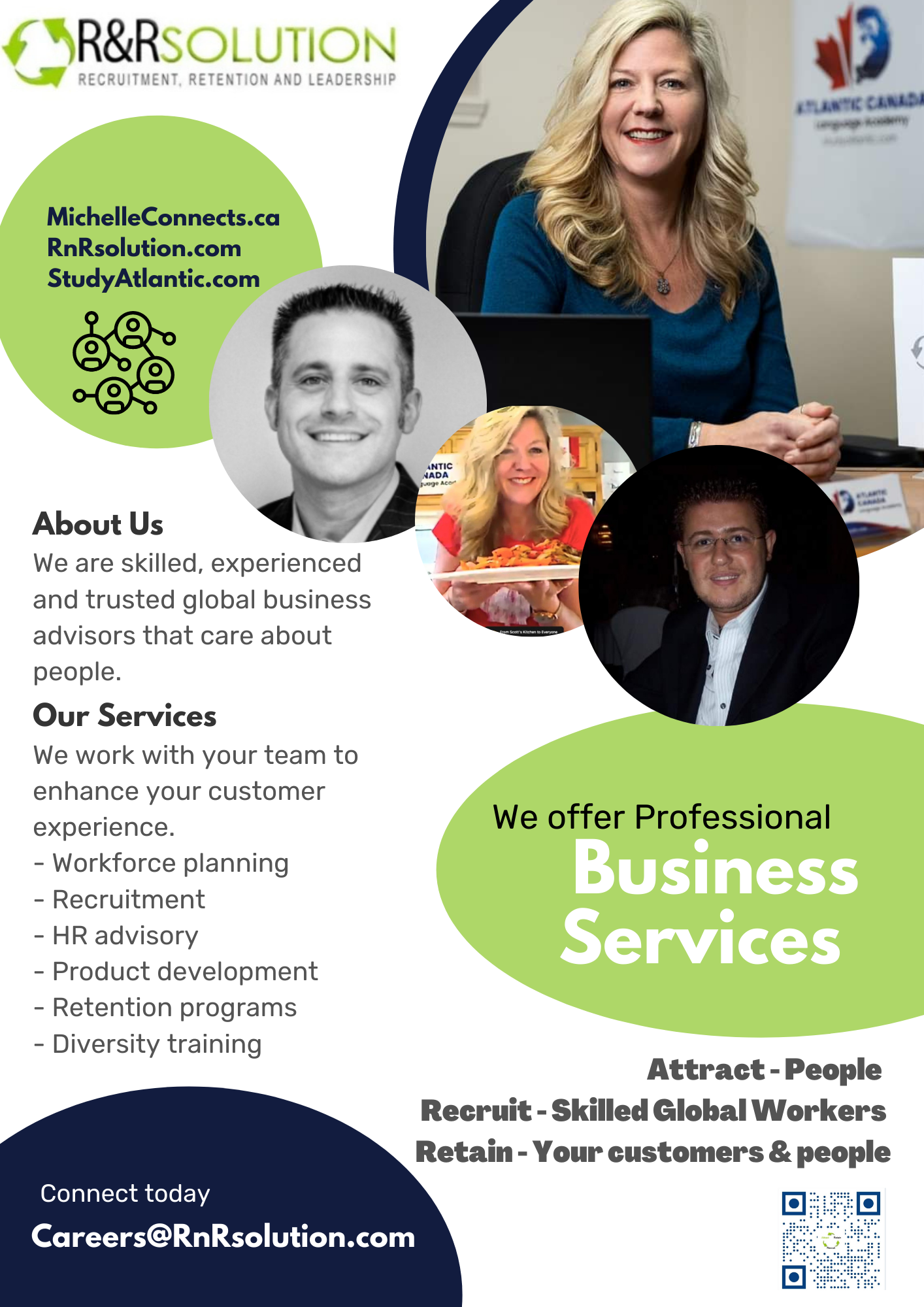 Career Coaching
If you are considering a job or career change or you are currently in between jobs and want to kick-start your search. You could be weighing your personal options for satisfaction and success, we can help you unlock your clarity and create your ideal career picture. Let us help you get the clarity and confidence you need to translate career satisfaction into happiness and success.
Outcomes
Learn how to communicate your background and skills effectively.
Ensure your resume reflects you.
Look at career options.
Establish clear priorities.
Identify and maximize strengths and minimize weaknesses
Create a plan to move ahead professionally.
Interview and network with confidence.
Whether you are looking to sort out your current work or personal situation, or ready to step into a new direction, R&R Solution will help you create the personal solutions that will give you the results you want.
If you are ready to make key changes in your career, please email us today to schedule a complimentary coaching consultation; 30 minutes where we review what you are looking for and how we can help.
We offer Team Building to last a lifetime!

For who?
All levels in a company or organization
Leadership teams: To build stronger relationship
Frontline employees: To get to know each other and grow as a team
Departments: To build communications internally
Small office teams: To have fun and get to know each other = productivity
Sales teams (that work remotely) : Bring them together to grow
Boards from Non-profits : Fun way to get to know each other
Sports teams or groups : Learning together & fun competition

A FUN filled afternoon for ALL!!
Learning outcomes
Teamwork – open new ideas to how to learn and grow
Communication – learn more about your team
Creativity – food nourishes the brain and stimulates great productivity
Dealing with challenging situations – resources can be challenging as can learning new things
Working with limited resources – adapting to situations
Culinary skills – these will always serve you well! 
Included in Costs
Program prep time
Food prep for the day
Food costs
2 professional facilitators
Fun 'take' home prizes, recipes etc…
Recap report on group learning outcomes from R&R
An amazing experience like no other they have had before
NOTE: Costs vary based on the number of participants and timeline
Deliverables
Each participant will receive:
Recipes from the day to take home
Chef's hats for fun
Prize for the winning team
Recap report
New Skills
Please contact us to find out how R&R Solution can help you with your recruitment, coaching and teambuilding today!