Driver, Delivering Smiles in Greater Moncton NB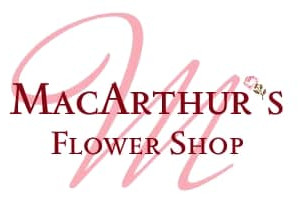 Fall into a rewarding new career with MacArthur's Flower shop in beautiful downtown Moncton, NB. If you have a love to make people smile and have a great driving record, know your way around town with a passion for providing customers with an outstanding experience this is the career for you! 

Our Client a Long term care facility
4 cooks

40h per week at $18/hour- $27/overtime
Northern, NB

Our Client a Long term care facility
6 Personal Care Assistant

40h per week at $14.5/hour- $21.75/overtime
Northern, NB

A-Tech Roofing LTD : A- Tech Roofing
10 Roofers and apprentices

40h per week at $18/hour- $27/overtime
Dieppe, NB
Finding your dream job or jumpstarting your new careers just got easier! Check out these opportunities with R&R Solution's great clients. We work with companies and organizations that offer a great work environment, growth and training. We are proud to represent these companies in finding the right people to join their teams.
Client and Candidate Careers Testimonials
I have had the wonderful opportunity to work with Michelle Alcorn of R&R Solution on several occasions since 2012. She was highly recommended as a career consultant by an industry peer and that recommendation was very well placed. Our organization has benefited from Michelle's candid and professional assessment and feedback and she continues to be a tremendous resource person for our succession strategy.
We have worked with Michelle and R&R since 2013. She adds value to our organization through a combination of training, development, and coaching for our leadership team and front line staff. She delivers the training and support that MCW Maricor needs, customized to our company and industry; supporting our 4 offices in Atlantic Canada. Michelle brings positive energy, a straightforward approach and good solutions.
I first met Michelle when I was just out of college and entering the workforce. I had applied for a position that she was helping an employer to fill. My first contact with her was by telephone to discuss my qualifications for the position. I was very excited to speak with her and we had a great conversation. She was so friendly and professional.  I met her in person a short time later, during my interview, and was immediately intrigued by her upbeat, positive personality. She seemed very passionate about her role. I was thrilled to hear I got the position and have now been here for over four years. Michelle continues to play a supportive role in my career and is always available to offer advice and guidance whenever I need her.
Please complete this form if you have any questions about starting your new career!