The R&R Solution Team
Recruitment, Retention, and Leadership
Our team of professionals works to grow your organization from the inside-out!
People make the difference in all organizations, regardless of size, product type or otherwise. Our consultants have been business owners, executives, managers, and entrepreneurs. We know first hand about what it takes to be a successful employer and our mission is to support our clients in becoming the 'employer of choice'.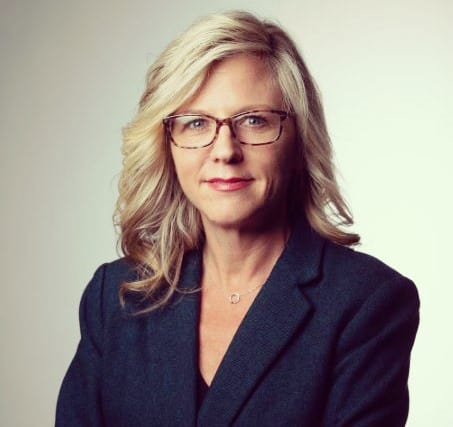 Michelle Alcorn
Founder
Michelle Alcorn is the Founder of R&R Solution, President of Atlantic Canada Language Academy and creator of Atlantic Canada Cooks, a free weekly cooking show. Michelle has been a successful executive and leader of various businesses across Canada for more than 25 years. She has lived in Toronto and the East Coast; she understands about both large and small communities and companies having worked in every province in Canada. While a senior executive in both the optical/manufacturing and retail industries, Michelle led teams of over 450 employees nationally. Her work supported more than 100 locations from coast to coast; leading over $80 million in sales.  She led sales teams with the Northern Group, as well as part of the Executive team that opened American Eagle Outfitters across Canada in 2001. From there she grew to Director of Sales & Operations for Canada with Luxottica Retail (Pearle Vision & Sears Optical); then returned home to Atlantic Canada.
She switched industries into consultative services where she took over as Branch Manager for Spherion Staffing & The Mergis Group in New Brunswick.  Her familiarity with many industries comes from these years of experience with a national recruitment company. During her tenure, she led recruitment projects for a wide range of positions including CEO, finance, leadership, sales, and administrative roles within the healthcare, non-profit, manufacturing, construction, distribution and call center industries, among others.
When Michelle founded R&R Solution, it was to continue to work with individuals and companies.  She is a Leader and Certified Coach Practitioner and is motivated to work with people and companies to develop programs to engage their employees to deliver excellence in service. With a clear understanding that a successful organization can only deliver excellence in external client service if they are delivering excellence in external client service and meet sales goals if they are delivering exceptional service in their internal service to their employees. Michelle is also the President of English language school, Atlantic Canada Language Academy, providing further opportunities for those looking to live and work in New Brunswick. In 2019, she created Atlantic Canada Cooks, an international cooking show, bringing people together through food. People make the difference!!
Michelle's Past and Present Extracurricular Activities
Creator – Atlantic Canada Cooks (2019-present)
Guest Speaker

for

Dovico

's "

Workplace Culture, Healthy Habits and Employee Engagement

" Podcast Series
Master of Ceremonies for Albert County Chamber of Commerce April 2019 and April 2020
Chartered Professionals in Human Resources New Brunswick Presenter 2018 – 2019
LearnSphere Associate 2015

– Present

Member – Albert County Chamber of Commerce – Present
Member – Canadian Association of Professional Speakers – Present
Member – Business and Professional Women's Club (BPW) 2006

– Present

Member – Human Resources Association of New Brunswick (HRANB) 2006

– Present

Member – The Certified Coaches Federation – Present
Board of Directors – Albert County Chamber of Commerce – Present
Board of Directors – Riverview Boys & Girls Club 2005 – 2015
Board of Directors – Greater Moncton Chamber of Commerce (GMCC) 2009 – 2012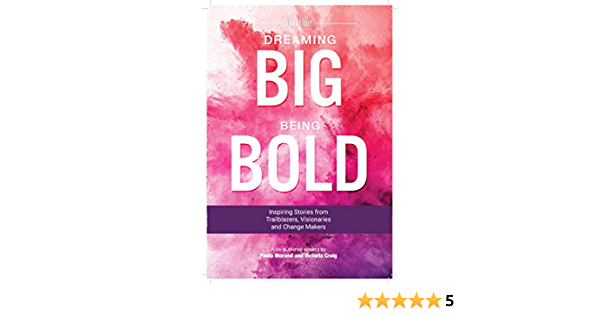 FEATURED AUTHOR
Dreaming Big Being Bold Vol. 4
Listen below to Michelle Alcorn's interview about putting the "human" back in HR.
It is Michelle's passion for helping others succeed that makes her a remarkable individual with a depth of knowledge on human dynamics and interconnection.  She has fuelled this passion by stepping into the additional role of President of Atlantic Canada Language Academy, an ESL school. Michelle Alcorn has been a guest speaker for Dovico's "Workplace Culture, Healthy Habits and Employee Engagement" Podcast Series, a Master of Ceremonies for Albert County Chamber of Commerce April 2019 and the MacKenzie College graduation ceremonies and has presented for the Chartered Professionals in Human Resources New Brunswick in 2018 & 2019 as well as being co-founder of the interactive 2018 healthy cooking series "Let's Eat" where she co-presented ideas on healthy eating. As well, Michelle runs regular culinary team-building exercises with businesses to spark team bonding and employee engagement as well as Clifton Strengths® team assessment workshops and coaching.
Michelle Alcorn's Clifton Strengths
Michelle uses her top strength as a *Maximizer ® to find secret greatness in her teams, her clients, her recruits, and her everyday interactions.  It is through her *Relator ® qualities that Michelle creates genuine bonds with the people she encounters so she can create the right environment for teams to form close and trustworthy relationships. With her *Arranger ® strength, Michelle can predict how people will work together based on her experience, her keen observations, and her connection abilities.  Michelle uses her *Individualization ® strength to identify what makes applicants, employers, and work environments individually outstanding.  And significantly, with Michelle working on your side, she uses her *Woo ® strength to create an environment of motivation, inspiration, and encouragement to surpass goals and expectations.
 

*Clifton Strengths Top 5 Assessment Strengths for Michelle Alcorn.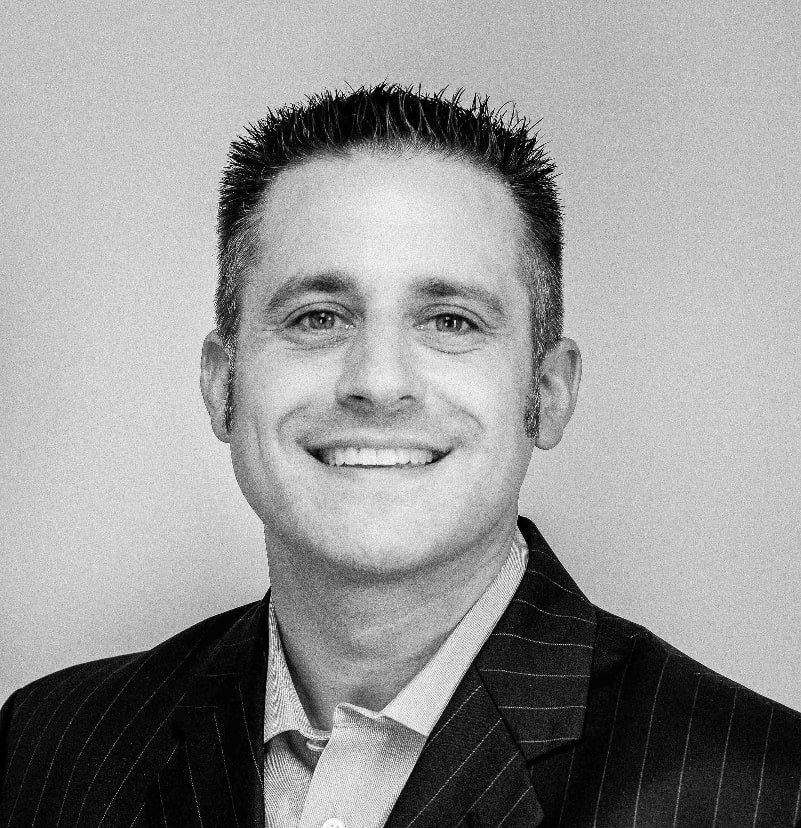 Patrick Goguen, Director of Client Relations
Patrick Goguen is a trusted advisor and business confidant, he is known for building relationships founded in respect, trust and integrity. His professional experience spans over 20 years in Business Operations, Human Resources, Business Development, Project Management and Economic Development.
Through Patrick's relentless drive to contribute to the success of businesses in Atlantic Canada and his dedication to guiding people on their professional journey, he has supported over 600 business owners and aspiring entrepreneurs in the assessment and development of their business concepts, business plans and established strategies to attract, engage and retain the amazing people to get the work done. In the community, he is actively involved in Scouts Canada, Crossroads for Women Inc. which provides services for women and children who are victims of family violence.
Hakim Mestassi, Director, International Recruitment
Hakim Mestassi is a skilled consultant in assisting Newcomers and Refugees with their Economic Integration in the region. A former member of the LIP- Local Immigration Partnership Entrepreneur Committee and a SETSN member with Working NB, he also is a well-respected eight-years franchisee business owner in Dieppe where he was very involved in helping the Community and Schools with donations and sponsorships.
Through his career, he managed several programs such as the Youth Employability, Micro loans for Newcomers, Cross-Cultural Training for employers in the region, Volunteering and many more.
Hakim is a trusted advisor to employers in terms of Recruitment and Retention, he is also known for his dedication to customer satisfaction. He is experienced in Business Operation and Development and with intensive knowledge in Business Management, he was successfully able to connect about 100 Newcomers with over 300 employers in the Greater Moncton Region.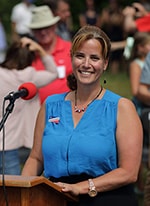 Annick Butland
Client Relations
Annick is blessed to have thrived through her career in tourism and customer service. Over the past 26 years, she has gained a wealth of experience, valued relationships and partnerships across various sectors which has opened doors not only along the Bay of Fundy, but also on the National and International stage. 
Now with the excitement and flexibility of her own business ABConnect Travel & Tourism Services, Annick is thrilled to work closely with local businesses as well as larger tour operators to bridge that gap and expand product offerings throughout New Brunswick to our many guests visiting Canada.
Annick a eu l'occasion de prospérer tout au long de sa carrière au sein du tourisme et du service à la clientèle. Au cours des 26 dernières années, elle a acquis une vaste expérience, apprécié les relations et les partenariats de divers secteurs, ce qui lui a valu l'ouverture de nombreuses portes non seulement le long de la baie de Fundy, mais aussi sur la scène nationale et internationale.
Maintenant, avec l'enthousiasme et la flexibilité de sa propre entreprise Services de voyage et de tourisme ABConnect, Annick est ravie de travailler en étroite collaboration avec les entreprises locales ainsi qu'avec les plus grands voyagistes pour combler cet écart et élargir l'offre de produits à travers le Nouveau-Brunswick incitant ainsi nos nombreux invités de découvrir davantage le Canada.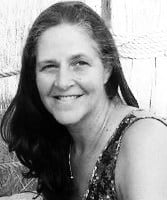 Rosalind Miller, Client Experience Coordinator
Rosalind is our Client Experience Coordinator dedicated to supporting our client's growth and development. As an expert in Hospitality industry over 40 years, Rosalind has owned and managed multiple businesses in the Greater Moncton Area. With the responsibility of the keys in her hands, her name on the loans and the team of over 150 people to lead, her approach to business is the mindset of anything is possible. Her professional curiosity and practical experience enable her to understand the human factor common to growth and success of every type of service-oriented business. No matter which hat she's wearing, her goal is simple; to empower organizations and leaders to differentiate themselves and drive measurable results.
She has been immersed in a wide background of community involvement over the years – including fundraising for charities and on the boards for Downtown Moncton Inc., Inspirational Café, At Home/Chez Soi Project, were she learned that the people and housing 1st approach to community building is a must. Rosalind enjoys being surrounded by family, passionate people, travelling, meditation and forest bathing. The combination of experience in both business and travel to over 30+ counties has helped her learn valuable lessons in problem solving and people skills, while making her a strong believer that nearly everything is solvable with the right perspective.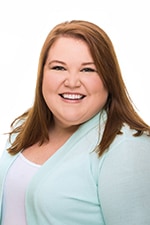 Melody Land, MA., CPsy., Counsellor/Consultant, Developer/Facilitator, & Employment Specialist
Melody Land is a professional with a wide range of education and experience. She graduated from University of Prince Edward Island with a Bachelors of Arts with Honours, in Psychology and English and later a Master's of Arts in Counselling Psychology with a perfect 4.0 GPA from Yorkville University, where she developed specialties in treating women and youth experiencing grief and loss, low self-esteem, and anxiety disorders. She also has post-graduate certification in Portfolio Development and is an Employment Specialist with over 10 years experience, who has developed programming for non-profits and government in relation to life skills development and employment.  Ms. Land has a wide range of experience that includes Business and Organizational Management, Coaching, Counselling, Program Development, Event Planning, and Professional Writing. She is noted as a key person to when services need to be developed and provided quickly, efficiently, and independently with a high level of excellence and professionalism. She regularly excels when she has the ability to create and think outside the box, working in a self-motivated fashion. Being connected to a wide network of professionals and service providers gives Melody the reach she needs to connect the pieces of whatever puzzle is presented to her.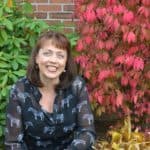 Cathy Coleman, Coach, Entrepreneur and Journey Leader
Cathy has more than 20 years experience in leadership,training and development. She brings this high level of expertise into your environment with a goal of creating cohesive work environments, increasing effective leadership, creating more engaged employees and reducing turnover.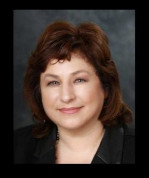 Rachelle Richard-Collette, EC.D, Professional Economic Developer and Business Consultant
Rachelle's expertise lies in strategic planning, business counselling and community economic development.
Rachelle has acquired 25 years of practical experience and active involvement in many areas of business, economic, community and tourism development, in which she applies strong leadership, planning, organizational, management, marketing and analytic skills. She has worked closely with a wide range of stakeholders at all levels, including local, regional, provincial and Atlantic; working directly or in close collaboration with various regional agencies, government departments, non-government organizations and entrepreneurs. Certified Designation of Professional Economic Developer Economic Developers Association of Canada (EDAC) and Learnsphere Consortium of Associates (NB), affiliated with NGO consulting and training program.

Lynn Colepaugh , B. Comm, Computer Social Media & Digital Marketing Specialist
Lynn Colepaugh delivers social media strategies and digital marketing services to build brands and develop online communities.  With her award-winning team at Cyber PR Army she balances analytical thinking, platform integration and usage, project management, advanced technical support, social media development (and monitoring), full scale-design and advertising campaigns as a a one-stop shop for services.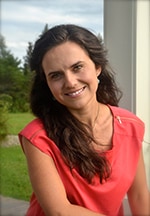 Dr Renée Purdy , Wellness & Nutrition Consultant
Dr Renée Purdy is a licensed Naturopathic Doctor with a general Naturopathic Medicine practice in Moncton, New Brunswick. She is a graduate from the Canadian College of Naturopathic Medicine in Toronto and has an Honours Bachelor of Arts degree in International Development Studies. She is also a member of the New Brunswick Association of Naturopathic Doctors and of the Canadian Association of Naturopathic Doctors. She is an expert in natural holistic healthcare and has a focus on digestive health, hormonal balance and chronic stress and fatigue. Following the principles of Naturopathic Medicine, Renée works on all aspects of health, including mind, body and spirit, in order to allow the body to heal. She works with individuals and groups to help them take back their health and reach their greatest level of health, as she believes that health is essential for us to reach full potential and live our best life. Renée is also a member of the faculty for Natural Doctors International (NDI), a naturopathic global health organization that promotes holistic healthcare. She leads groups on medical the clinic in Nicaragua. If you'd like to know more about NDI, you can visit their website http://www.ndimed.org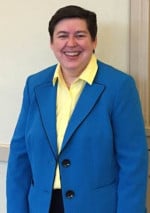 Darlene Smith - Operations Consultant
Skilled consultant highly experienced in leading teams successfully in Retail, Real Estate and Home Care sectors. A skilled trainer, mentor and coach. She understands how to connect with people ensuring you have a well-trained team to deliver the best in customer experience. Her expertise helps to create more efficient systemized business operations.