Join A-Tech Roofing Ltd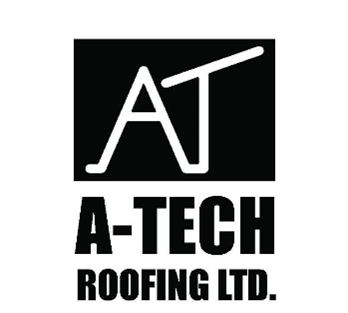 Roofers and Apprentices
A-TECH ROOFING LTD is a locally owned Roofing Contractor offering services the Maritimes in the Commercial, Industrial and Institutional Roofing Markets. We have offices in
Dieppe, Saint John
and
Fredericton
, New Brunswick as well as
Truro
and
Sydney
, Nova Scotia. We are currently looking for
"Roofers and Apprentices"
and "Construction Labourers" to join our on-site production crews. A-Tech Roofing offers superior services by means of competent and knowledgeable workforce and management teams and offers a safe work approach and environment for its employees.
Your role on the A-Team as a Roofer will be:
Work on a crew assigned to projects using top levels of safety and quality of work.
Involved in the replacement and installation of Industrial, Institutional and Commercial Roof Systems commonly known as flat roofing.
Removal of existing roof systems and preparation for replacement.
Installation of various types of vapour barriers, insulations, coverboards, membrane systems, membrane flashings and metal flashings.
Work with various types of systems such as hot and cold applied 2 Ply Modified Bituminous Systems, hot and cold applied Built-up Roofing Systems, Single Ply Membrane Systems (EPDM, TPO, PVC) and roof coating systems.
Skills required:
Capable to do physical work which demands to lift weights over 50 lbs in repetition and be able to work in the outdoor seasonal environments.
Proven ability to work in fast paced environment and in a team installation crew setting.
Must be willing to travel out of town as required by jobsite. Drivers license is an asset.
Safety training (WHMIS, Fall Protection, First Aid etc.) – We will provide H&S training
Have a positive attitude towards incorporating safety daily within job and tasks and be willing to work in a safe team approach.
Must be dependable and hard working, have a professional attitude towards colleagues and clients, have attention to detail and willing to learn and succeed as a team.
We Offer a great team of people to work with on unique projects across the Maritimes. We provide transportation and room and board provided by company when required.  We have Hours of work that vary depending on the weather conditions. Standard hours are from 7:00 to 5:00 on weekdays but flexible depending on seasons. Our team has great compensation and benefit packages for you, we are a family. Apply today with your resume to our recruitment Specialists at R&R Solution
Careers@RnRsolution.com
Thank you for your interest in working at
A-Tech Roofing Ltd.
We look forward to meeting you.
https://www.atechroofing.ca/